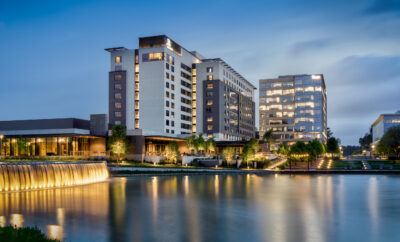 City Place Marriott Recognized as #1 in Guest Service, Intends to Recommend Marriott Property in Americas Division for Second Consecutive Year
HOUSTON, TX – Houston City Place Marriott has been honored as Best Customer Service, Intent to Recommend Marriott Property in the Americas Division for the second year in a row, earning recognition for 2020 and 2021.
"We are very proud of this honor, which is a direct result of our dedicated and resilient team's commitment to providing exceptional service to our guests," said Mark Sampsell, general manager of Houston City Place Marriott. "Our associates' desire to serve and willingness to go the extra mile in all aspects of our guests' stay is always at the forefront."
Facing City Place Park and the Lake System, the Houston City Place Marriott is located adjacent to the City Place Plaza-enabled, in the heart of City Place's 60-acre mixed-use, fully-integrated urban core. The property is also within walking distance of the largest employers in the 2,000 acre community – ExxonMobil, Hewlett Packard Enterprise, HP Inc., ABS and Southwestern Energy.
The 10-story property, which opened in 2018, is City Place's first and only full-service hotel and one of three Marriott properties in the North Houston community. It was developed and owned by Woodbine Development Corporation, designed by Gensler and managed by Aimbridge Hospitality, a leading global hospitality company.
The property has 337 rooms, including two executive suites, 12 junior suites, 192 king rooms and 130 queen rooms. All are modern, restful retreats with tooled leather headboards, sliding barn doors, and comfortable lounge furniture.
Houston City Place Marriott offers 30,000 square feet of flexible indoor/outdoor event space, including a 10,000 square foot Grand Ballroom and access to The Plaza, an expansive outdoor event space. Additional branded amenities include the MClub Lounge, large lobby rooms and take-out market, as well as the property's full-service restaurant and bar offering three meals a day, SwitcHouse Plates & Pours, a fitness center 24-hour fitness and outdoor pool. Access to 290 acres of parks and trails, including the 150-acre nature preserve with forest habitat, wetlands, and pond, is readily available to guests.
Marriott Hotels participates in Marriott Bonvoy, Marriott International's award-winning travel program. Marriott Bonvoy members will earn points for their stay at Houston CityPlace Marriott at Springwoods Village and other hotels and resorts in Marriott Bonvoy's portfolio of 30 extraordinary brands, including all-inclusive resorts and upscale home rentals, as well as through everyday purchases with co-branded credit cards. Members can redeem their points for experiences such as Future Stays, Marriott Bonvoy Moments or through partners for luxury products from Marriott Bonvoy boutiques. With the Marriott Bonvoy app, members enjoy a level of personalization and a contactless experience that allows them to travel with peace of mind.
Houston City Place Marriott is located at 1200 Lake Plaza Drive, Spring, Texas 77389. For more information or to make a reservation, visit Marriott.com.
Woodbine Development Corporation is a full-service real estate company with over 40 years of experience in developing, investing, acquiring and managing assets. With offices in Dallas, Phoenix and Los Angeles, Woodbine specializes in hotels, resorts and mixed-use developments across the United States. The Company's hotel portfolio includes major brands, independent hotels, full-service destinations and select-service stays. Since 1973, Woodbine has been involved in more than $7 billion in commercial real estate projects, including the development, ownership, asset management, repositioning or renovation of more than 17,000 hotel rooms. To learn more, visit www.woodbinedevelopment.com.
Aimbridge Hospitality is a leading global hospitality company providing premier hotel management services across a wide range of full-service franchise hotels, select services, luxury hotels, resorts, convention centers and lifestyle hotels. Aimbridge's premium portfolio represents over 1,500 properties in 50 states and 23 countries, including the pipeline. With the broadest brand diversity in the industry, Aimbridge operates 84 lodging brands, in addition to more than 90 independent boutique/lifestyle hotels in the portfolio. As the world's largest third-party operator, Aimbridge is dedicated to its mission to leverage its scale to add value for owners and opportunity for associates better than any other hotel operator. Aligned with concentrated focus, agility and expertise for each vertical, Aimbridge drives market success for hotels and maximizes returns on investment for owners. Aimbridge Hospitality's global headquarters are based in Plano, Texas, with additional offices in Atlanta, Calgary, Fargo, Puerto Rico and Washington DC Evolution Hospitality, the Lifestyle division of Aimbridge, is based in San Clemente, California, Aimbridge's international division, Interstate Hotels & Resorts, has support offices across Europe in Amsterdam, Birmingham, Glasgow and Moscow. The company's Mexican division, Group Hotelero Prisma, has offices in Monterrey and Mexico City. For more information, visit www.aimbridgehospitality.com and connect with Aimbridge on LinkedIn.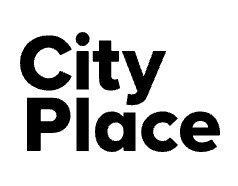 City Place – formerly Springwoods Village – is a sustainable, forward-thinking and vibrant center for business, leisure and living located at the center of the Grand Parkway, Hardy Toll Road and Interstate 45. spanning 2,000 acres, protected forests and natural ecosystems coexist beautifully in an architecturally significant built environment that has attracted major employers such as Hewlett Packard Enterprise, ExxonMobil, HP Inc., Southwestern Energy, St. Luke's Health and the 'American Bureau of Shipping, as well as a daytime workforce approaching 20,000 people. Complementing two existing residential enclaves – Audubon Grove and Harper Woods – in addition to several luxury apartment communities, a new development initiative will soon add a host of single and multi-family housing options. Miles of trails connect an array of amenities, including three Marriott hotels, more than 30,000 square feet of indoor meeting and event space, 4.75 million square feet of office space, a nature preserve of 150 acres, a 10-screen Star Cinema Grill movie theater and restaurant, a 38,000-square-foot 24-hour fitness super sports club, The Market—Houston's first LEED-certified multi-tenant commercial development—and a 60-acre mixed-use urban core that frames a programmed waterfront plaza and park. For more information, please visit www.CityPlaceNow.com.