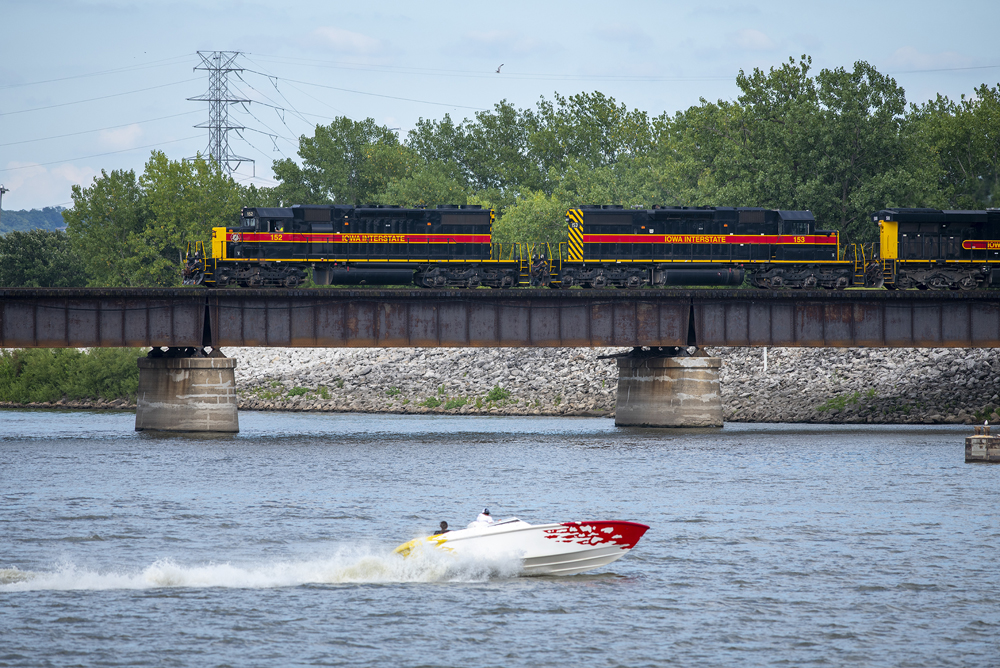 ---
The Iowa Interstate Railroad reactivated SD38-2 Nos. 152 and 153 after three of its General Electric ES44-AC locomotives were damaged in crossing accidents.
The locomotives handed over the PESI (Peoria-Silvis, Illinois) train on Sunday, July 31 with ES44AC #508, pulling 90 empty grains and two steel loads.
Normally aspirated non-turbocharged engines are fan favorites. Locomotives are stored for use during traffic peaks or motive power problems. This is the second time they have been used in six months.
The original fleet of five Iowa Interstate SD38-2s were built for the Reserve Mining Company in late 1978. Two, numbers 154 and 155, were sold to the Chicago South Shore & South Bend Railroad in 2017 and are now South Shore numbers 804 and 804. 805.
The units served in the LLPX rental fleet for several years before IAIS purchased them in 2004. The Electro-Motive division built 90 of the 2,000 hp SD38-2s, powered by the 16-cylinder 16-645E engine .
ES44AC #514 has been repaired by the Iowa Interstate at its stores in South Amana, Iowa, while sister 505 is being repaired by National Railway Equipment in Silvis, Illinois. The remaining damaged GE, No. 519, remains in South Amana awaiting repairs.